Household Cleanup Rubbish Removal
Fast Cost Effective Removal of Rubbish from Your Home, Garage & Garden
Our Service for You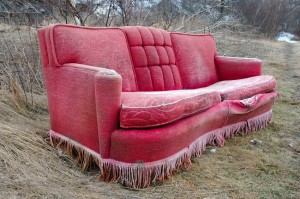 If you're looking to get rid of your rubbish, garbage or junk in the quickest amount of time, with the least amount of fuss all without lifting a finger and while saving money, then you need look no further!
At Eastern Suburbs Rubbish Removals we'll save your back, time and money with your rubbish and waste removal.
Our Services at a glance
Hand load your rubbish to our trucks (so you don't lift a finger)
Same day service for urgent rubbish removal (so your clutter is gone fast)
Complete 'One stop shop' (we'll look after the whole process from collection, transporting and tip fees)
Deceased estates clean ups (and can provide help/advice for most cost effective way to do this)
Rental property clean ups (after tenants that have left their junk in your rental property
No mess is too big or small ( we take all types of household rubbish, domestic items, furniture and white goods)
Environmentally conscious (we'll recycle wherever possible including separating rubbish and recyclables)
Convenience (having us take your rubbish means no skip bins taking up space at your home or property)
and much much more (call us for a fast quote to see how we can help you)
To get your rubbish out of your life call Mark now on 0411 178 834 or fill out our form here.
Benefits for You
There are many reasons you benefit from having Eastern Suburbs Rubbish Removal take your rubbish away…
No damage to your vehicles (You have to worry about wrecking/dirtying your car carting rubbish)
Save Money (our prices are already competitive and there's no need to pay for council approval for a skip bin in the street)
Better for your health ( no risk of hurting your back loading a skip bin as we're doing all the heavy lifting for you)
Save time (You don't waste precious time travelling to and from a tip or organising skip bin quotes)
No Hassle (No need to hire a ute/trailer or call in a favour with someone who has one.)
Convenience (You don't even need to be there to have your junk taken away! We'll come to your property and do it all discretely for you)
Why Choose Eastern Suburbs Rubbish Removal?
10+ Years Experience – we can get the job done the fastest, most discretely and to your satisfaction
We offer our "spotless guarantee" – you wont be disappointed
Our business is built on exceptional customer service – join the thousands of happy and repeat customers
Specialized in servicing Sydney's Eastern Suburbs – we know the area well and cater to your needs
No job is too big or small – can provide solutions to any rubbish problems you may have
Cost effective – we are cheaper than hiring a skip bin
Does Size Matter?
For some businesses, size does matter but we're happy to work with what you have and will tailor a quote just for you!
It doesn't matter if you have a few garbage bags or a garage full of junk, we can take it all.
There is no need to feel overwhelmed with the amount of junk you have. We will carry it to the truck and load it for you. Save your back and time carrying it to a skip bin.
How do I get a quote?
For the fastest response call or text owner operator Mark now on 0411 178 834 to get a quick quote. Mark has been in the business for over a decade so he can easily assess your needs and provide a quote based on your specific requirements.
Use your smart phone to send us a photo of your rubbish (more the better!) and you'll get a competitive estimate sent back to you in no time.
How it Works
Getting your rubbish removed is as easy as 1, 2, 3,
Call

0411 178 834

to discuss your rubbish removal needs and arrange a time to collect it
When we arrive a firm price is agreed upon once we have seen what is to be taken
If you're happy with the price we can take it away then and there or at another time that suits everyone
Not going to be there? You don't even have to be there for us to remove your rubbish, as long as there is access to the site, price and payment can be sorted over the phone before hand and your junk will be cleared out at the time most convenient to you.
Areas We Service
As our name says, we specialize in the eastern suburbs of Sydney, but we happily service other areas upon request. Call 0411 178 834 to see if we can help you with your rubbish needs.
What Rubbish We Can Take
The only limit is your imagination! From a couple bags of junk to couple tons of builders rubble, to a deceased estate or a hoarders mess… to job is too big, too small or too dirty for Eastern Subburbs Rubbish Removal.
Common items we clear:
Green waste removal such as logs, branches, leaves and grass clippings
Household items
Mattresses
Cardboard and paper
Metals such as steel, copper and aluminium
All types of furniture
Whitegoods and appliances such as fridges and washing machines
Building waste and rubble such as soil, bricks, concrete and timber
Office rubbish
Tenants rubbish after vacating
Deceased EstatesIf you can't see here what you want taken contact us to see if we can remove it for you.
What We Can't Take / things we don't do
At Eastern Suburbs Rubbish Removal there isn't an awful lot we can't take or help you with, but there are some types of rubbish removal that need a different kind of collection.
The main items we DON'T take are:
asbestos
biological waste
The things we CAN'T help you with are:
supply of wheelie bins
supplying skip bins
the services we can do are wide and varied, to see if we can help you with your situation call Mark on 0411 178 834 or fill out our form.
Your Next Steps
If your rubbish is ready to go call Mark on 0411 178 834 to get an estimate and arrange the next available appointment to collect your junk.
If you would like to discuss your situation and see how we can help you or to get a fast quote, either fill out our enquiry form or call us.